Custom Service:
Huadong Cable Group can customize armoured power cable according to your requirements. Just leave your inquiry cable list and order quantity, our sales team will reply in 12 hours. Email: sales@huadongarmouredcable.com
Hot-sale mc cable from Huadong
The mc cable is also called metal clad cable, which is a kind of interlocked armoured cable. As its name suggests, there is metal armor layer in the structure of metal clad wire. People usually use the aluminum alloy, galvanized steel tape, or aluminum as the armor layer materials. However, almost 90% mc wire's metal armor layer is aluminum alloy. You can choose suitable armor material according to the needs of your projects.Email: sales@huadongarmouredcable.com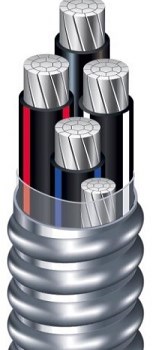 MC Cable & Wire Structure 
Conductor: Solid/Stranded Aluminum or Copper
Armor: Aluminum Alloy Interlocked Armor
Insulation: XLPE insulation
Jacket: PVC
Temperature Rating:-40°C To 90°C
Maximum Voltage Rating: 600V
Application: Branch, feeder and service power distribution in commercial, industrial, institutional, and multi-residential buildings.
Huadong Cable Group is one of famous mc cable manufacturers from China. We have 30 years of production experience and manufacture a superior range of mc wire. In order to meet the requirements of our customers, we use different metal material to produce the conductor. Such as aluminum, copper or aluminum alloy. Among of them, the aluminum mc cable is very popular. What kind of metal clad cable do you need? Please leave the mc cable specifications. And our mc cable price list will send you in 12 hours.Email: sales@huadongarmouredcable.com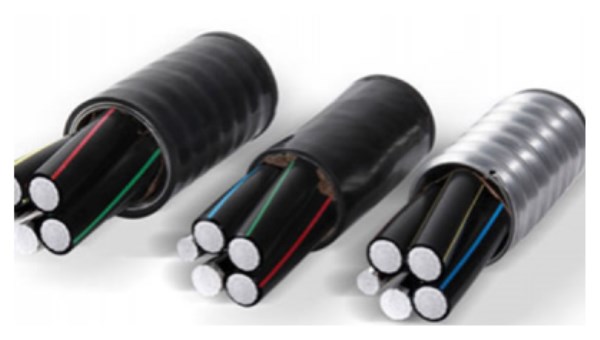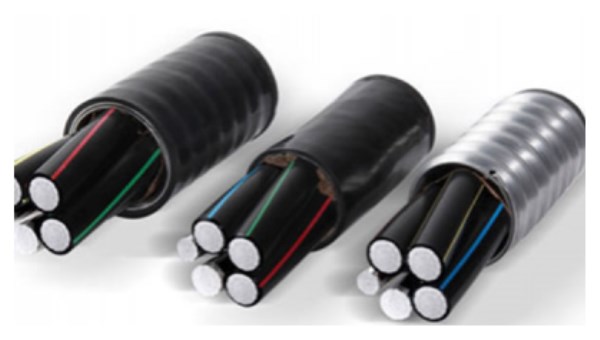 The special metal clad cable
When you choose the mc electric cable in the market, you can find many types. Such as aluminum mc cable, isolated ground mc cable, hospital grade mc cable, fire alarm mc cable and so on. Being one of the leading mc cable suppliers in China, Huadong produces different types and specifications electrical mc wire.Therefore, you can apply the mc cable wire in many fields. Like parking lots, golf courses, amusement parks, swimming pools, docks , hospital and other place. If you want to buy high quality mc wire with reasonable price, Huadong will be your ideal choice.Email: sales@huadongarmouredcable.com



The following is some popular interlocked aluminum alloy armoured types. You can choose the suitable metal clad cable according to your needs.
Hospital Grade MC Cable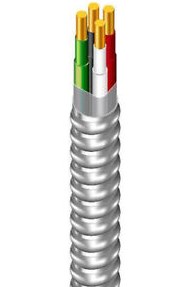 Conductors: Solid/Stranded Copper
Armor : Galvanized Interlocking Steel Strip (light green striped)
Maximum temperature: 90°C
Maximum voltage: 600V
Application: Branch circuits in areas of patient care in hospitals, nursing homes, outpatient facilities, dental offices, clinics and medical centers
Fire Alarm MC Cable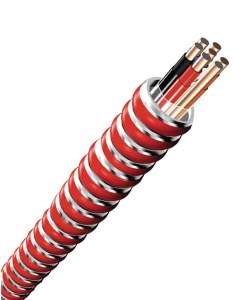 Conductors: Solid Copper
Armor: Aluminum interlocked armor/Steel interlocked armour
Maximum Temperature : 90°C(MC) / 105°C(FPLP)
Maximum Voltage : 600 Volt (MC) / 300Volt (FPLP)
Application: Power, lighting, control, and signal circuits
Custom Service: Huadong Cable Group provide custom service for every customer. We can manufacture metal clad cable according to your requirements. Email: sales@huadongarmouredcable.com
Starting customize your ideal size, our factory price will send you within 12 hours.
What are the advantages of metal clad wire?
The mc armored cable is a wire which combines rugged durability with light weight. There is no doubt that interlocked aluminum alloy armoured cable is lighter in weight comparing with the SWA or STA cable. That means low cost of mc wire transportation. However, the metal clad wire has good tensile strength, which can help the mc electrical wire to withstand external damage.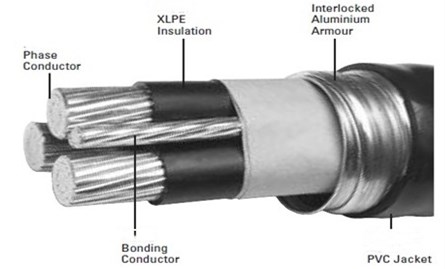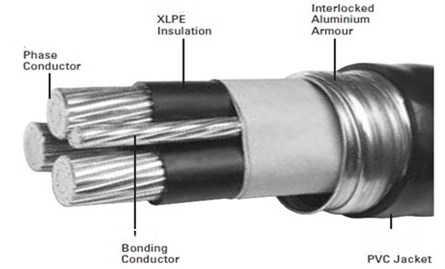 The other advantage of metal clad cable is easy to install. The direct burial mc cable has strong corrosion resistance and superior flexibility. So the durable cable is suitable for dry and wet environment. Using mc wire can reduce the construction difficulty and labor cost caused by pipeline wiring. In addition, because of its strong corrosion resistance and superior weatherproof performance, you can apply this wire to outdoor environment. You know the outdoor mc cable are very popular in the world. If you are also interested in our excellent weatherproof mc cable, just contact us and tell us the metal clad cable specification. We promise to provide you with high quality and low price mc cable.
Where to get the best mc cable price?
Because of the large demands for mc wire, there are many metal clad cable manufacturers in the world. Every customer wants to get the superior metal clad wire with reasonable price. If you choose Huadong Cable Group, you can get what you are expecting.Email: sales@huadongarmouredcable.com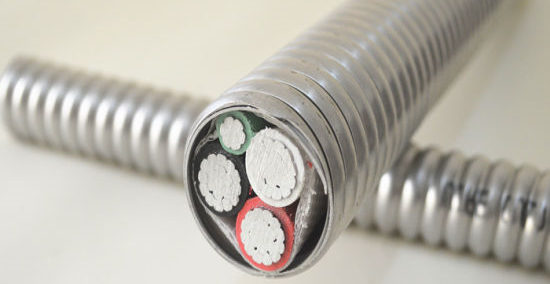 As one of the biggest suppliers, Huadong produce large quantity metal clad wire for the customers at home and abroad. For decades, our products has been recognized by the world. In our plant, there are 20 sets production lines and 25 testing machines. That makes it possible to provide different kinds of mc wire. If you want to know more about mc armored cable production process, you can leave your message. Then we will send the video to you. And if it is convenient, you can visit our mc cable factory.Email: sales@huadongarmouredcable.com

In terms of metal clad wire color, Huadong has black mc cable, red mc cable, blue mc cable, etc. The hospital grade mc cable and fire alarm mc cable are very obvious. Being a professional metal clad wire manufacturer, we can also customize mc cable according to your requirements. What's more, in order to guarantee the quality of our products, all these mc electrical cable are examine before delivery to customers. Furthermore, we make sure to deliver these metal clad cable within the specified date. You can rest assured to place your order.
As for the mc cable price, huadong has a great advantage. From the metal clad price list, you may find that our price is very reasonable. Huadong is a interlocked armoured cable manufacturer and dealer. We sell mc wire directly, and there is no third party for extra fee. That is to say, if you choose China Huadong, you can get mc cable factory price.

So aluminum alloy interlocking armoring cable price provided by Huadong is much cheaper. What's more, if your demands for our interlocked mc cable is large, we can provide discount mc cable for you. Do you want this low price metal clad cable? Just send your inquiry and we will send the best mc electrical cable quotation to you in 12 hours.
Customer Case:Our metal clad cables have been exported to more than 30 countries, such as: Russian, America, Yemen, Malaysia, Singapore, Italy, United Kingdom, South Africa, Australia and so on. If you also want to buy mc cable, welcome to Huadong. Then you can get the best metal clad cable.Email: sales@huadongarmouredcable.com

Please feel free to leave your requirement. We will reply you within 12 hours.