Low price copper armoured cable for sale
The copper armoured cable is a kind of hard-wearing power cable, we use this cable in many industries projects. The copper, with superior electrical conductivity, is the main raw material in the manufacturing of these products. And it has a armour protective layer, which can increase the strength of the cable and protect it from corrosion. So we usually apply the wire in power networks, cable ducting and underground systems.Email: sales@huadongarmouredcable.com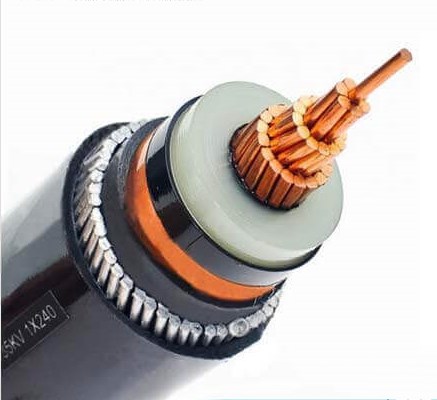 Productor Feature
Voltage: 0.6/1KV, 1.8/3KV, 3.6/6KV, 6/10KV, 8.7/15KV, 18/30KV etc.
Armoured: SWA/STA/AWA/ATA
Insulation: PVC/LSF/Fire Resistant /XLPE (Cross-linked Polyethylene)
Section Area: 1.5mm2-800mm2
Packaging: Iron Or Wooden Drum
Application: Building, Engineered, Railway, Plant construction, School, Hospital, Underground and so on.
Because copper armoured cable has so excellent performance, the demand for it is very great. In order to meet requirements of customers, Huadong Cable Group provides many copper power cable in different specification, such as single core copper cable, 2 core , 4 core as well as in normal and customized running sizes. If you are looking for copper armoured cable, Huadong is your best choice.Email: sales@huadongarmouredcable.com



How to protect the copper power cable ?
As a professional supplier of copper wire armoured cable from China, we package our products with iron, wooden drum or according to client's requirements. Huadong Cable Group always put more attention to the package and transportation of the cable to protect copper power cable from damage. Next, I will share some tips about copper armoured cable transmission with you.Email: sales@huadongarmouredcable.com



First of all, you can't drop cables or cable tray from high places. Especially at lower temperatures, dropping or throwing your copper power cable may lead to insulation and sheathing cracking. The damaged copper power cable will affect your projects process and cause property loss. Email: sales@huadongarmouredcable.com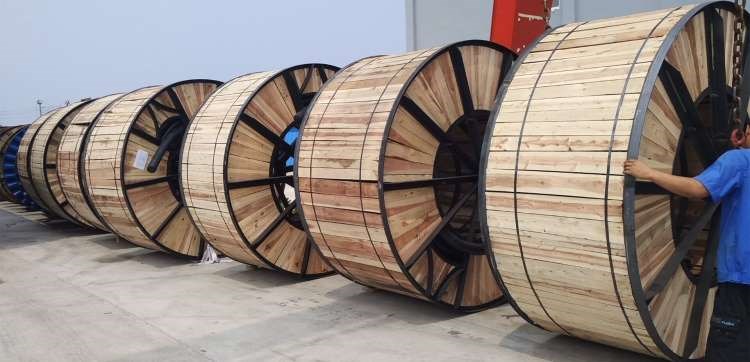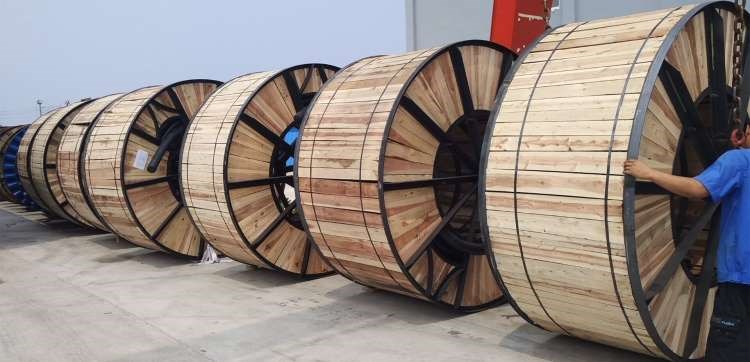 In addition, when lifting the package, it is forbidden to hoist several plates at the same time. On vehicles, ships and other means of transport, you should fix the cable with appropriate methods to prevent collisions or overturning, so as to prevent mechanical damage to cables.Email: sales@huadongarmouredcable.com

Of course, there are other considerations during transporting your copper armoured cable. If you want to know more information, feel free to leave your message, we 'd be happy to serve you.
Why Choose Us?
Huadong Cable Group is one of the biggest copper armoured cable manufacturers in China. There are different high quality copper power cable at low price for sale. If you want to buy cheap copper wire armoured cable, feel free leave your message. We will send our competitive copper armoured cable price lists to you.Email: sales@huadongarmouredcable.com

Product Process: Our armoured cable use the high quality aluminum/annealed copper conductor material and natural XLPE (cross-linked polyethylene)/PVC polyvinyl chloride insulation material. Every production process has been strictly checked by our professional technical engineers.Email: sales@huadongarmouredcable.com


Customer Case: We have exported wires and cables to more than 30 countries,such as: Russian, America, Yemen, South America, North America, Middle East, Africa, Asia,Oceania countries and etc.

Please feel free to leave your requirement, We will reply you in 12 hours.