All sizes 3 core armoured cable for sale
In many industry projects, 3 core armoured cable is a kind of essential power cable. Generally speaking, we apply 10mm 3 phase armoured cable for power transmission and distribution. To meet to different requirements of projects, Huadong Cable Group provides low voltage and medium voltage three phase armoured cable for our customers.The former, such as 10 mm armoured cable 3 core and 16mm 3 core armoured cable, are suitable for fixed installations like distribution networks or industrial installations. Email: sales@huadongarmouredcable.com
Voltage: 0.6/1kv, 1/35kv

Conductor: Aluminum or Copper

sizes: 6mm, 10mm, 16mm, 25mm, 35mm, 70mm, 95mm, 185mm and so on

Armoured: Steel Wire Armour(SWA)/Steel Tape Armour(STA)

Insulation: PVC/XLPE

Standard: IEC 60502, BS 7870, GB/T12706 or other.
We can apply these 10mm 3 core swa cable in many fields. For example, plant engineering, industrial machinery, heating and air-conditioning systems, power stations and so on. However, the medium voltage 10mm 3 core armoured cable has larger cross section area and current carrying capacity. And it is suitable for installation mostly in power supply stations, indoors and in cable ducts, outdoors or directly underground. As a professional cable supplier, Huadong can give you the best 3 core armoured cable price. If you need the price list, please leave your message, we will send you in 12 hours.
What is the advantage of 10mm 3 phase armoured cable?
As we can see, there is a great demand for 10mm 3 phase armoured cable all over the world. Here are some advantages of 3 core 10mm cable is the main reason. First of all, it has good conductivity. The conductor of 3 phase armoured cable is copper or aluminum. As we all know, both of aluminum and copper armoured cable have good conductivity. When you decide to purchase this wire, you need to find reliable 10mm 3 core armoured cable manufacturers. Being a leading 3 core power cable supplier in China, Huadong can send the competitive 16mm 3 phase armoured cable price and 3 core 10mm armoured cable price to you. We believe our aluminum and copper armoured cable price will not let you down.
Superior mechanical property. By its mane, we can know that there is a armor layer, which can enhance tensile strength and compressive strength. So the 3 ocre 25mm cable can supply mechanical support for elevator operation. What's more, you can directly bury this underground cable for you project. The layer of armor, frequently steel tape or steel wire, helps to keep rodents from chewing into it. Excellent anti-erosion ability. Because of insulation and armor protection layer, the 25mm 3 phase armoured cable has strong ability to prevent erosion. In addition to being able to install it underground, we can also install three phase armoured cable in areas vulnerable to mechanical damage and erosion. Email: sales@huadongarmouredcable.com
You can lay it in any way, and this 3 core xlpe pvc swa cable is more suitable for direct laying in rocky areas. Of course, there are still other advantages of 3 phase 50mm armoured cable. If you want to know more, feel free contact us.
How to choose reliable 25mm three phase armoured cable suppliers?
Because of the large demand for 25mm 3 phase armoured cable, there are a lot suppliers around the world. So it is important to choose reliable steel wire armoured cable suppliers. Because you don't know whether their products has high quality or reasonable price. However, if you come to Huadong, it is unnecessary to worry about this problems.Email: sales@huadongarmouredcable.com

Huadong Cable Group was founded in 1988, so we have rich experience in producing 3 core 10mm cable. Huadong applies advanced technology and strictly follow international standards to manufacture qualified products. So 25mm 3 phase armoured cable provided by Huadong has obtained ISO, CCC ,PCCC , SGS, and other certificates.In order to meet different requirements of our customers, Huadong Cable Group provides many other pvc and xlpe armoured cable. If you want to get superior armoured cable, please come to Huadong,and we believe you can get what you are expecting. Email: sales@huadongarmouredcable.com
Where to get the best 3 core armoured cable price?
From the 3 core 35mm cable price list, you can find that Huadong Cable Group from China has great advantage. As a professional 3 phase armoured cable supplier, we have our own factory. That means we can sell our products directly, there is no third party for extra fee. Because the cable specifications are not the same, so 16mm 4 phase armoured cable prices are different from 16mm 3 core armoured cable. What kind of cable do you want? 10mm 3 core armoured, 16mm 3 core armoued or others? Please leave your message and tell us the specification, we will send the related 3 core armoured cable price to you as soon as possible. Email: sales@huadongarmouredcable.com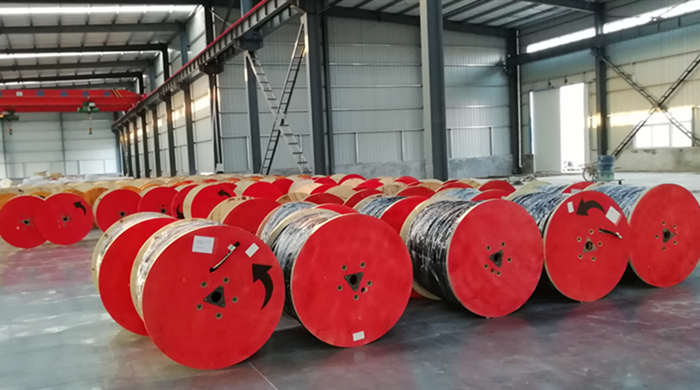 In the past, Huadong has exported high quality 25mm 3 core armoured cable to many countries and areas. In addition, we have established close cooperation relationship with many companies. When you are going to purchase high quality 3 phase armoured cable, Huadong Cable Group will be your good choice. Email: sales@huadongarmouredcable.com