Custom Service:
Huadong can customize armoured cable according to your requirements. Please leave your inquiry cable list and order quantity, our sales team will reply in 12 hours. Email: sales@huadongarmouredcable.com
Reliable medium voltage power cable manufacturer
The mv cable as one of the type of the power cable, is widely used in industrial production and our life. We usually use this medium voltage power cable in power transmission and distribution system between 1KV and 35KV. In fact, this kind of armoured power cable is necessary in construction. The mv cable are suitable for installation mostly in power supply stations, indoors and in cable ducts, outdoors, underground. Because of the application field of mv wire is very wide, there is great demand for medium voltage wire around the world.Email: sales@huadongarmouredcable.com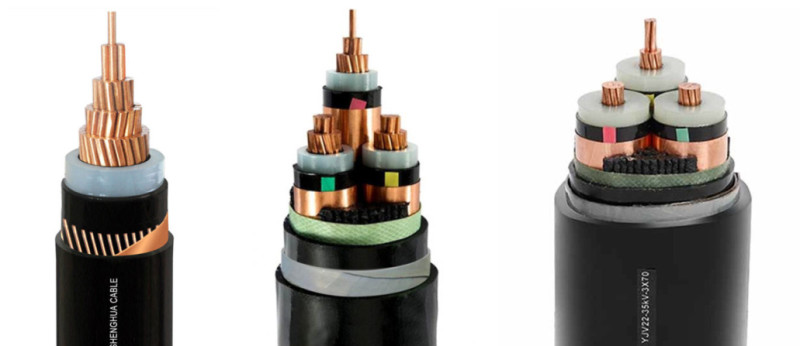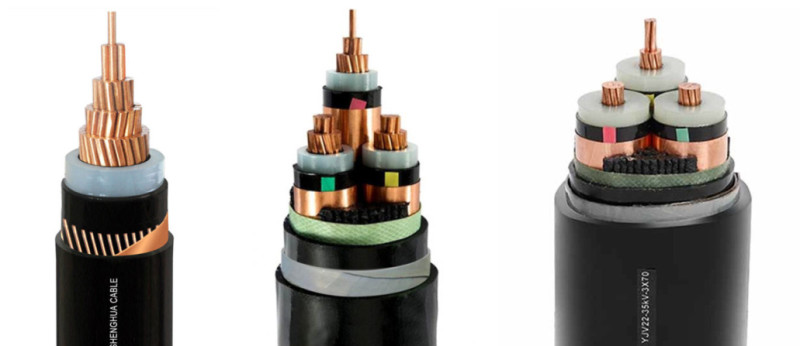 To meet the requirements of our customers, we provide mv cable according to IEC, BS, DIN, ASTM and other standard for the customers from all over the world. What's more, we can also produce the medium voltage cable as your requirements. If you are looking for the quality mv cable, feel free to leave your message.  We promise to give you the best medium voltage cable price. Email: sales@huadongarmouredcable.com
How to choose top medium voltage power cables?
The medium voltage power cables have a close relationship with the lives of people. Their quality directly affect the safety of consumers' personal and property. Therefore, it is very important to select mv underground.
Check the mv power cable suppliers' strength
Firstly, you should check up if the mv cable has CCC certification and necessary inspection report. Because medium voltage wire is compulsory national safety certification products, all production enterprises must be certified by the China Electrical products Certification Committee "CCC" certification. Email: sales@huadongarmouredcable.com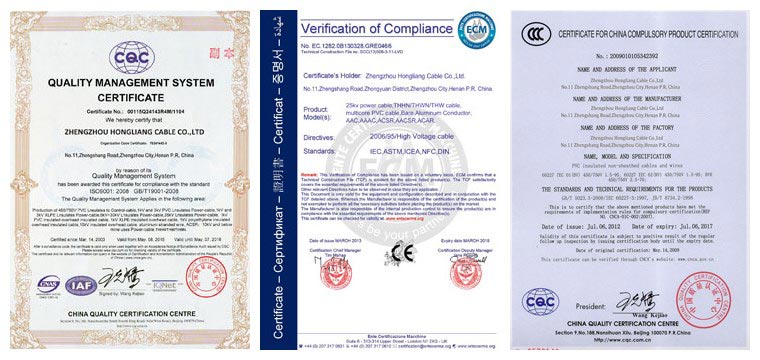 If the quality of medium voltage power cables is up to the standard, there will be the "CCC" certification mark in the certificate. And you can know that this product is qualified and safe. MV cable, just like other products need to be inspected. If the medium voltage cable manufacturers can provide inspection reports from quality inspection departments, then you can make sure the medium voltage power cables are reliable.
Secondly, the package is fine. As we all know, all formal enterprise whose products in line with the national standard, always pay attention to the products package. Let's take Huadong Cable Group as an example. Huadong is one of mv cable manufacturers from China, the package of our company has clear printing and complete specification, factory name, factory site and so on. Email: sales@huadongarmouredcable.com

Pay attention to medium voltage power cable quality
Thirdly, you need to observe the appearance of mv wire. The products should be smooth and has uniform color. How to improve the quality of mv cable and ensure that the products meet the requirements of national standards? Huadong Cable Group,one of medium voltage cable suppliers has strict control in raw materials purchase, production equipment, production technology and other aspects. If you choose Huadong Cable Group, you can get the medium voltage wire that you are expecting. Email: sales@huadongarmouredcable.com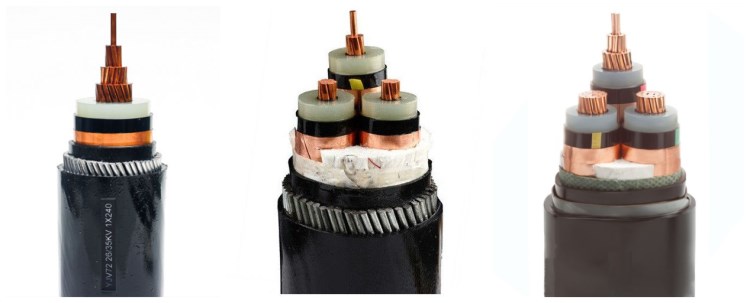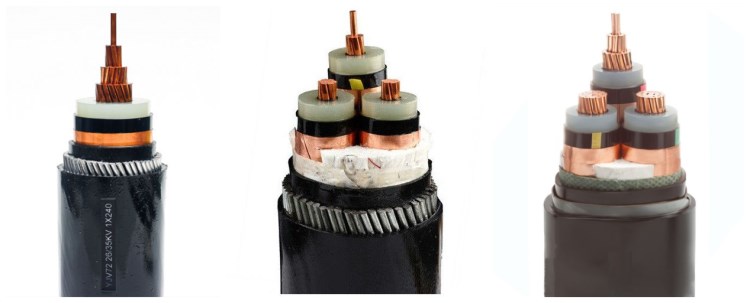 Forth, you need to notice the conductor. If the cable is excellent, the conductor will be shiny and the DC resistance, conductor structure size are in line with national standards. These medium voltage wire are relatively bright, with good electrical conductivity, high security. Last but not the leas, you can measure the length of xlpe medium voltage cable. You know that length is the main visual method to distinguish between products that meet national standards and fake and inferior products. Huadong Cable Group reminds you never to pursue cheap price and buy the mv underground cable in which the actual meters is lower than the nominal meters.
Where to get the best medium voltage cable price?
Because the medium voltage has a very wide application field, there are lots of mv cable manufacturers around the world. But many customers still don't know where to buy high quality mv underground. Because they don't know if the suppliers are reliable. However, when you come to Huadong Cable Group, you can get the excellent mv cable that you are looking for. Email: sales@huadongarmouredcable.com


Huadong Cable Group is a professional mv cable provider with rich production experience. We always try our best to produce superior mv wire and supply advanced service for our customers. What's more, Huadong Cable Group has own plant and sell the products directly, so there isn't any third party for extra fee. We can send you an mv cable price list, and you may find that our medium voltage cable prices are very reasonable.
Huadong Cable Group manufactures large quantity medium voltage wire every year. The products supplied by Huadong has been exported to more than 30 countries, such as: Russian, America, Yemen, South America, North America, Middle East, Africa, Asia,Oceania countries and etc. Email: sales@huadongarmouredcable.com

Our medium voltage power cables are very popular for  good quality and reasonable price. In recent years, we have established close cooperation with the companies around the world. Form the medium voltage cable manufacturers list, you can see that Huadong Cable Group has a good reputation. So just feel free to contact us and place orders.

Please feel free to leave your requirement, We will reply you in 12 hours.