PRODUCTS DESCRIPTION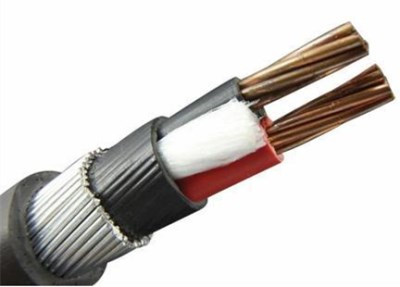 Conductor:
Aluminum or Copper
Armoured
: SWA/STA/AWA/ATA
Insulation
: PVC/XLPE
Cores
: 2 core
Section Area
: 1.5mm2-300mm2
Standard:
IEC 60502, BS 7870, GB/T12706 or other.
Packaging:
Iron Or Wooden Drum
Custom Service: Huadong Cable Group can customize armoured power cable according to your requirements. Please leave your inquiry cable list and order quantity, our sales team will send our offer documents within 12 hours. Email: sales@huadongarmouredcable.com
The Products You Might Be Interested In
Hot-sale 2 core armoured cable from Huadong
2 core armoured cable is a kind of power cable, we ussally use it to transmit and distribute power for electric system of 1kv or lower. We can apply this cable in construction, mine, metallurgy, petrochemical, transportation, power station and other fields. As its name suggests, there is a protective layer in 2 core armored cable. Generally speaking, people choose steel tape or steel wire as the armor layer, which can improve the tensile strength and its corrosion resistance. If you need, we can send the competitive price lists to you. Email: sales@huadongarmouredcable.com

Because two core armoured cable is suitable for direct burial, it plays a very important role in modern urban construction. To meet the needs of different projects, Huadong Cable Group provides many 2 core armoured cable of different specification. Such as 16mm 2 core armoured cable, 25mm 2 core armoured cable, 10 mm 2 core armoured cable and so on. We also have smaller cross sectional area, like 6mm 2 core armoured cable, 2 core 1.5 sq mm armoured cable. If you want to know more about 2 core armored cable specification, feel free to contact us, we will reply in 12 hours.

How to produce high quality 2 core armored cable?
2 core armored cable has close relationship with our daily life. If the quality of the cable doesn't meet the requirements, which will be great danger of safety. It will even threaten the safety of the user and cause property loss. So Huadong promises to provide high quality 2 core armoured cable for every customer. Email: sales@huadongarmouredcable.com

Firstly, test raw materials before production is necessary. For example, if we want to produce 16mm 2 core armoured cable, we will clear the unqualified raw materials in the process of testing. And choose fine copper conductor for 16mm 2 core armoured cable, so that the products can meet the requirements. Huadong Cable Group believe that the testing of raw material is the guarantee of high quality.Email: sales@huadongarmouredcable.com

In the production process, we manufacture 2 core armoured cable in strict accordance with production requirements so as to conform to international standards. Even it is in a small area like 2 core 1.5 sq mm armoured cable, we still try our best to make the cable well. That is why the 2 core armoured cables from Huadong Cable Group are so popular in the world. If you need 2 core 4mm armoured cable, 6mm 2 core armoured cable and other 2 core armored cable, please leave your message.We can also send the 16mm 2 core armoured cable price list to you. Email: sales@huadongarmouredcable.com

Thirdly, there is a test for the finished products. If there is products can't meet the requirements of qualified, Huadong will not allow such products to leave the factory. However, some core sizes on the market do not match the product models. For example, some 2 core armoured cables require a core cross-sectional area is 6mm, but in fact only 4mm or less, which can lead to excessive resistance, heat and fire.
Package & Delivery: Power cable package by iron or wooden drum or according to client's requirement.

As a reliable manufacturer, Huadong pays attention to strict inspection of the product. So you can rest assured of our cable. When you choose Huadong Cable Group, you can get the high quality products that you are expecting.

Please feel free to leave your requirement, We will reply you in 12 hours.